From the Album "MAGICAL THINKING" New Song Older Lyrics By Shallou and Daya and Produced by Shallou. Older song is Sung by Shallou and Daya.
OLDER LYRICS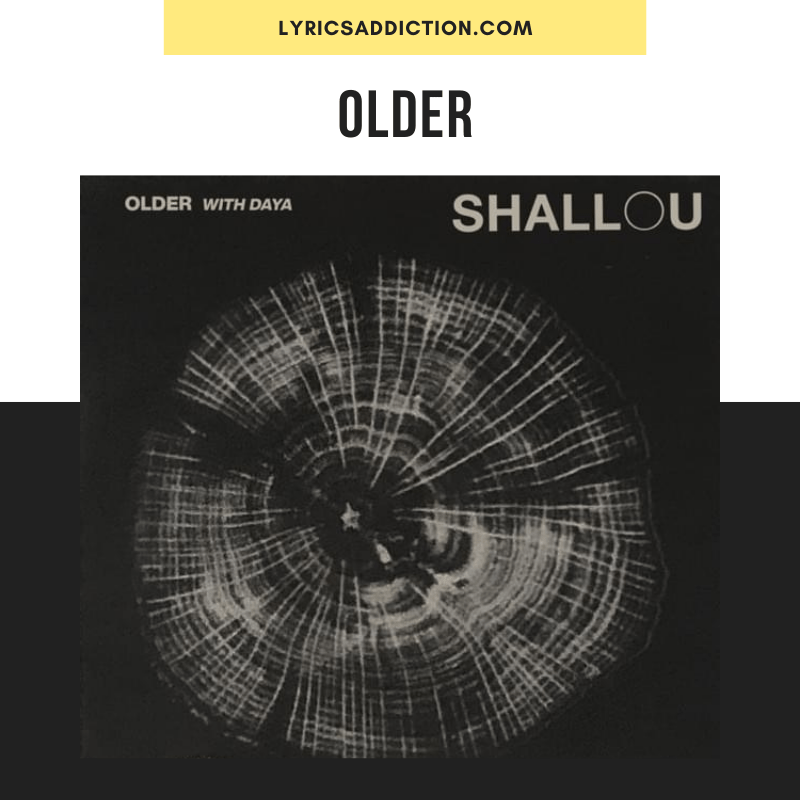 | | |
| --- | --- |
| SINGER | SHALLOU & DAYA |
| ALBUM | MAGICAL THINKING |
| PRODUCER | SHALLOU |
PLAY OLDER SONG
OLDER LYRICS – SHALLOU & DAYA
[Verse 1]
Well, I guess I'm at the end again
Back to breaking down on benches
Guess I've grown to feel nothing
And it seems nothing hurts the broken
[Pre-Chorus]
Out of everyone, don't seem to be the one with doubt
Stop tweeting of lust, or shouldn't it be here right now?
[Chorus]
Maybe one day when I'm older
I might understand why love just doesn't happen to everyone who wants it
[Post-Chorus]
Long to feel loved
Maybe one day
I keep waiting for my lover
Maybe when I'm older
[Verse 2]
And I keep losing everyone again
Maybe 'cause I haven't found myself
Feels like I'm looking for nothing
And nothing hurts more than not knowing
[Pre-Chorus]
Out of everyone, don't seem to be the one with doubt (Oh)
Stop tweeting of lust, or shouldn't it be here right now? (Right now)
[Chorus]
Maybe one day when I'm older
I might understand why love just doesn't happen to everyone who wants it
[Post-Chorus]
Long to feel loved
Maybe one day
I keep waiting for my lover
Maybe when I'm older
[Bridge]
Maybe one day when I'm older
I might understand why love just doesn't happen to everyone who wants it
[Chorus]
Everyone who wants it
Everyone who wants it
Everyone who wants it
Everyone who wants it
One day when I'm older
When I look up for you
I keep waiting for my lover
Maybe when I'm older
SHALLOU & DAYA – OLDER OFFICIAL MUSIC VIDEO