Ho ke Door is the latest Punjabi song by Satbir Aulakh. Music of this song is given by Mista Baaz, directed by H7 Sandhu. Ho ke Door Lyrics written by Vinder Nathu Majra.
HO KE DOOR LYRICS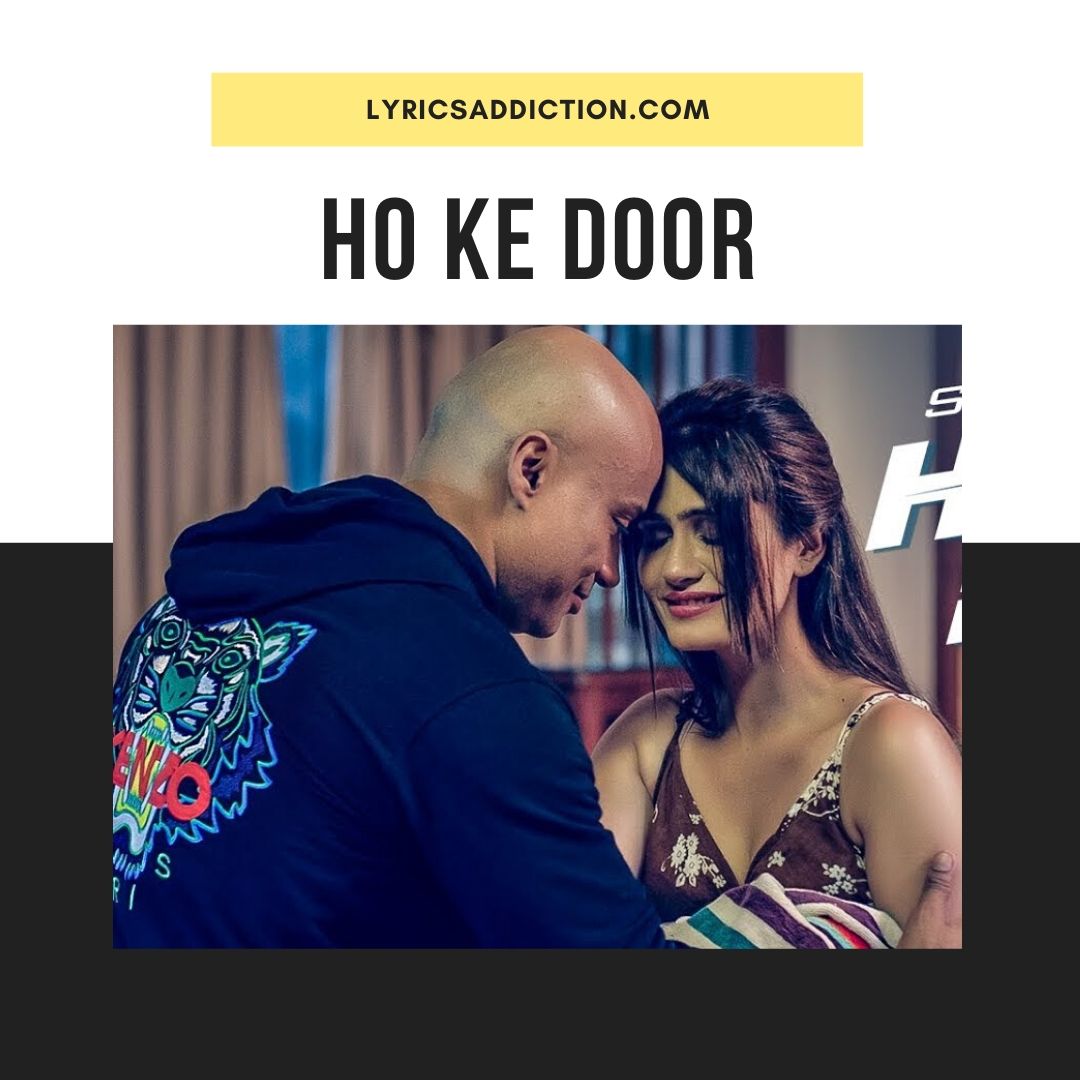 | | |
| --- | --- |
| SINGER | SATBIR AULAKH |
| MUSIC | MISTA BAAZ |
| LYRICIST | VINDER NATHU MAJRA |
PLAY HO KE DOOR SONG
HO KE DOOR LYRICS
Je Lagda Ae Tainu
Ke Mera Pyaar Ni Saccha
Haiga Aaj Mere Te
Tera Aitbaar Ni Pakka
Fer Aazma Ke Tu Zaroor Wekh Layin
Ve Tu Hoke Kade Mere
Kolon Door Vekh Layin
Ho Ke Door Vekh Layin
Hoke Door Wekh Layin…
Jin Chann De Naal Main Kirna Da
Naata Koyi Hona Hunda Ae
Aiddan Da Ek Khaas Sohneya
Tere Naal Main Gunn-Da Ae
Tainu Kujh Samajh Nai Aundi
Kudi Tainu Kinna Ae Chaundi
Kudi Tainu Kinna Ae Chaundi
Ve Dil Mera Kach Ton Hona Ae
Tu Kar Na Choor Wekh Layin
Choor Wekh Layin..
Ve Tu Ho Ke Kade
Mere Kolon Door Vekh Layin
Hoke Kade Mere Kolon Door Vekh Layin
Aidan Russeya Na Kar
Tere Bina Reh Ni Sakda
Tere Naal Ek Ek Pal Billo Lakh Da (Yeah)
Jado Meri Heeriye Naraaz Hunni Ae
Russi Mere Kolon Kaaynat Hundi Ae
Sach Tera Pyaar Rab Di Aa Sohni Saugaat
Je Tu Naal Mere Sohna Din Lagge Sonhi Raat
Aakhda Zamana Jo Vi Aakhe Aakhi Jaan De
Assi Pyaar De Parinde (Haan)
Udaari Ambraan Nu Laan De
Haan Vinder Vinder Aakhan Bulliyan
Jad Ton Teri Hoyi Ve
Hunda Ae Jad Ton Ankh Ton
Le Ho Jawaan Admoyi Ve
Tu Labhda Ae Kaliyan Mere Ch
Main Vekhan Rab Nu Tere Ch
Main Vekhan Rab Nu Tere Ch
Mainu Kadi Nathu Majrae Tu
Mann Ve Kasoor Vekh Layin
Kasoor Vekh Layin
Ho Ke Door Vekh Layin
Tu Hoke Kade Mere
Kolon Door Vekh Layin
Hoke Door Wekh Layin
Je Lagda Ae Tainu
Ke Mera Pyaar Ni Saccha
Hoke Door Wekh Layin…
HO KE DOOR SONG OFFICIAL VIDEO