The latest Punjabi song Gutt te naa lyrics written by Shivjot and the music is given by Shivjot. Gutt te naa Song is Sung by Shivjot.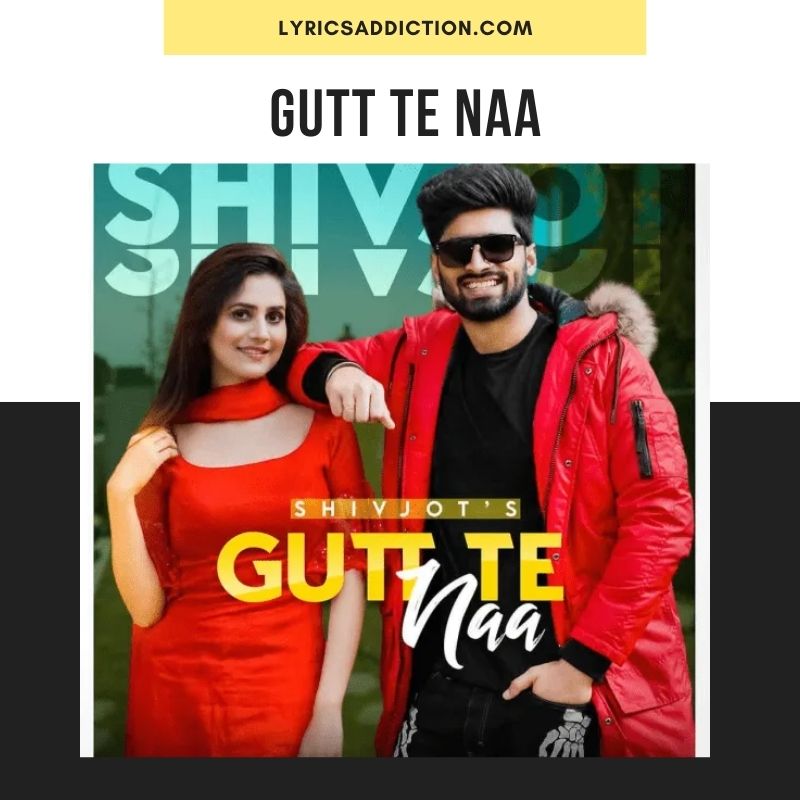 GUTT TE NAA SHIVJOT LYRICS
Ho kahdiyan ne tere naal laggi aan
Dil naal maar gi tu thuggiyan
Ghare sadde billo jaan jogiye
Ni teriyan tareefan hon laggiyan
Jaandi vaari tainu billo hor puchhna
Ni chauthi vaari kar gi kyon na
Ho gabbru ne gutt te likhaya makhne
Likhaya makhne ni tera naa
Ho gaya khadaka modde pind balliye
Ni viche mera bolda ae naa
Gabbru ne gutt te likhaya makhne
Likhaya hikk thok tera
The Boss!
Ni tere pichhe koke jehde tang karde
Ho rajiname mintan de dang karde
Ho karde tu haan gall mann dil di
Ni time laina bhawein sang sang karde
Ni lor teri kamle nu chadhdi hi jaave
Ni chehre te garari meri ad'di hi jaave
Tu hi tu ae jatt di pasand balliye
Lai family vi ho gayi razamand balliye
Hunn Romeo di Juliet kadon banugi
Ni puchhe aan dass ki karaan
Ho gabbru ne gutt te likhaya makhne
Likhaya makhne ni tera naa
Ho gaya khadaka modde pind balliye
Ni viche mera bolda ae naa
Lai sheesha ki bayan karu feature tere
Ni dil te print haaye paaye jo mere
Tu meriyan akhan ton puchh kinni sohni ae
Gore rang di tareef koyi kare na kare
Jadon gall tere saak di chalayi honi ae
Ni yaad tainu ohdon meri aayi honi ae
Ho teri vi taan neend chori hoyi lagdi
Tu vi mainu pagal jehi hoyi lagdi
Ho maligama akhran da ki karuga
Ni mere bade yaaran de janab
Ho gabbru ne gutt te likhaya makhne
Likhaya makhne ni tera naa
Ho gaya khadaka modde pind balliye
Ni viche mera bolda ae naa
Devdas wangu maatam manaye ni jaane
Ho Paro pichhe peg methon laaye ni jaane
O ho gayi je begani saanu na karke
Ni sad sad gaane vi banaye ni jaane
Mitran di galbaat hor balliye
Ni ainna vi ni dilon kamzor balliye
Ho saanu vi batheriyan ne chaun waliyan
Shivjot Shivjot keh bulaun waliyan
Ho kinniyan hi kudiyan da dil balliye
Ni kadman ch tere jo dharan
Ho gabbru ne gutt te likhaya makhne
Likhaya makhne ni tera naa
Ho gaya khadaka modde pind balliye
Ni viche mera bolda ae naa
GUTT TE NAA OFFICIAL VIDEO | KIRAN BRAR